Since 2010, the Mexico City office of 500 Startups has invested in 86 Startups. These companies are today generating over $40M dollars of yearly revenue and have raised over $48M USD of follow on financing from co-investors.
After months of silence and haunting rumors that 500 Startups had left Mexico forever, the truth is out — we've been secretly working on multiplying our activities in the region.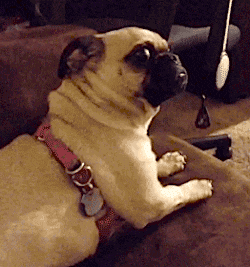 Not only that, but today, May 12th, the fund is opening the application process for the next batch, starting on July 18th in Mexico City.
This program will be in the brand new Mexico City offices with over 8000 sq ft — more than double the size of our previous location.
Santiago Zavala, partner at 500 Startups comments "We have really proven that this model is working for Mexico and Latin America, we started investing and supporting hundreds of entrepreneurs over 6 years ago, and we are starting to see some of the amazing results! That is why we are committed to double down in the region!"
The acceleration program consist of a $65,000 USD investment per company plus a 5 month intensive mentorship program that covers everything from legal, product development, marketing, sales, and really key preparation for next rounds of investments.
In this application process, 500 startups is looking for 20 to 30 startups, so if you're building a business targeting Spanish-speaking Latin America, this fund could be looking for you!
Review the application terms and APPLY HERE ==> http://500mexicocity.com before June 12th.
"In 500 Startups we love Mexico and Latin aAmerica, and we will keep investing heavily in the region. We never really left and we are not going anywhere, and now we will be more active than ever! Welcome to round 2! We are Luchadores!"
–Famous last words from Dave McClure
IMPORTANT UPDATE:
We've just created a SPECIAL EDITION #500Luchadores t-shirt so you can have your very own Nacho Dave on your chest / belly. It's limited edition, and yes we will be expiring this opportunity. GET IT HERE.
Featured art by Yiying Lu.