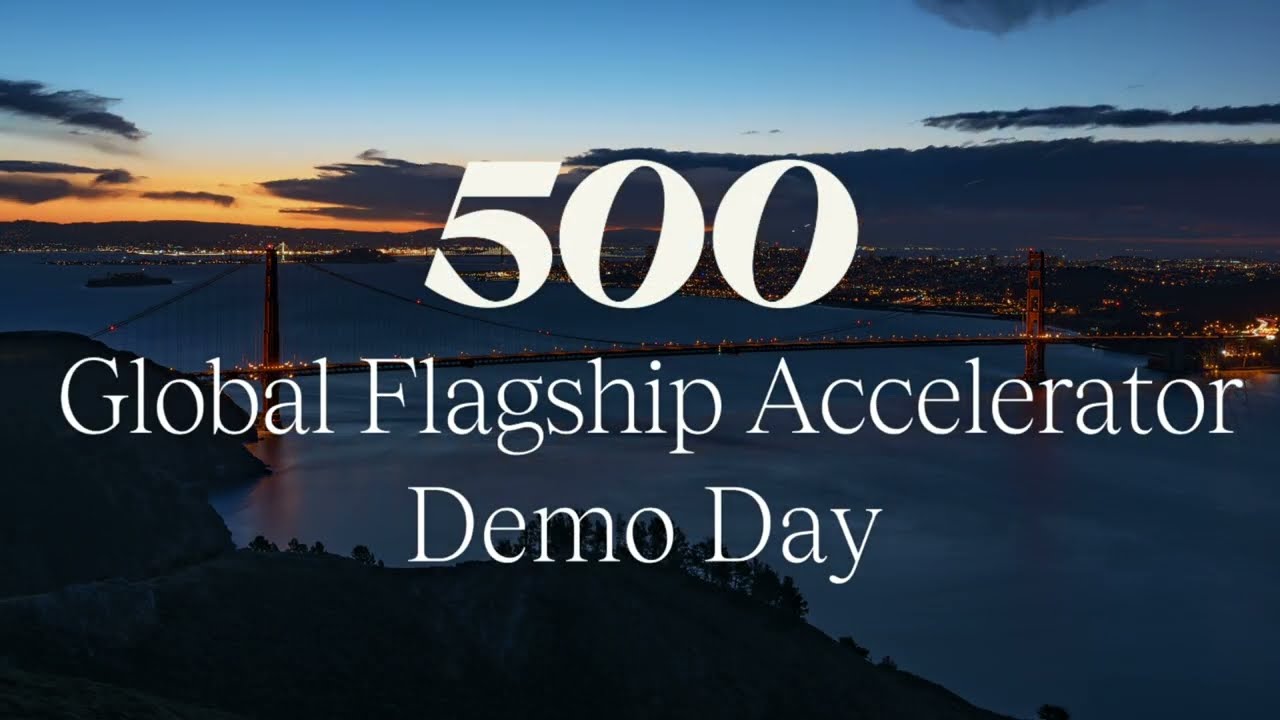 Meet our Startups
We're excited to announce our lineup of startups who will be pitching at our Fall 2022 Demo Day.
Assemble
→ Assemble is a project management platform for media production companies.
#Media #SaaS
avoMD
→ avoMD is a software platform that empowers hospitals and physicians to seamlessly use and create on-demand clinical guidelines and localized triaging elements.
#Healthcare #SaaS
Beta Store
→ BetaStore is a tech-enabled B2B marketplace platform solving the challenges of out-of-stock of essential goods and access to financing for neighborhood small retailers.
#eCommerce #SaaS
Bloxtel
→ Bloxtel enables blockchain-based 4G/LTE and 5G mobile networks.
#Blockchain #Telecommunications #Security
Coolso
→ CoolSo connects people with the virtual and real worlds.
#AR/VR #AI #IoT Sensors
Dailies
→ Dailies is an educational success platform focused on building real relationships to ensure success. Through live personalized classes with certified educators, rich daily reports, and 24/7 academic support, we are the future of schooling.
#Education #SaaS
GoSky
→ GoSky AI helps businesses to build Apps on messaging platforms for marketing, sales, and loyalty from the first social interaction to lifetime purchases.
#Marketing #Advertising #SaaS
Lydia.ai
→ Lydia.ai insures the next billion people.
#Insurance #AI
Renotag
→ Renotag lets contractors quote a project in minutes.
#Real Estate #Construction #AI
Rosetta.ai
→ Rosetta.ai personalizes online and offline consumer shopping journey for fashion e-commerce to triple conversion rate and double order value.
#eCommerce #AI
Spaceship
→ Spaceship is a platform where users can easily and instantly compare and book international courier services.
#Logistics #SaaS
TG3D
→ TG3D Studio's mission is to digitally empower the concept of shopping for the right clothing with your own digital replica in both Real World and Metaverse (Omni-verse).
#Metaverse
Krunch
→ Krunch is Amplitude for developer marketers.
#Marketing #Content Analytics
Outsource Monetic
→ Outsource Monetic develops KaliSpot™, the first omnichannel private ATM network in West & Central Africa.
#Fintech #
500 GLOBAL PROGRAMS, INVESTOR EDUCATION SERVICES, STRATEGIC PARTNERSHIP CONSULTING SERVICES AND EVENTS ARE OPERATED BY 500 STARTUPS INCUBATOR, L.L.C. (TOGETHER WITH ITS AFFILIATES, "500 GLOBAL") AND THE FUNDS ADVISED BY 500 STARTUPS MANAGEMENT COMPANY, L.L.C. DO NOT PARTICIPATE IN ANY REVENUE GENERATED BY THESE ACTIVITIES. SUCH PROGRAMS AND SERVICES ARE PROVIDED FOR EDUCATIONAL AND INFORMATIONAL PURPOSES ONLY AND UNDER NO CIRCUMSTANCES SHOULD ANY CONTENT PROVIDED AS PART OF ANY SUCH PROGRAMS, SERVICES OR EVENTS BE CONSTRUED AS INVESTMENT, LEGAL, TAX OR ACCOUNTING ADVICE BY 500 GLOBAL OR ANY OF ITS AFFILIATES.
THIS SITE IS INTENDED SOLELY TO PROVIDE INFORMATION REGARDING 500 GLOBAL. ALL CONTENT PROVIDED ON THIS SITE IS PROVIDED FOR GENERAL INFORMATIONAL OR EDUCATIONAL PURPOSES ONLY. 500 GLOBAL MAKES NO REPRESENTATIONS AS TO THE ACCURACY OR INFORMATION CONTAINED ON THIS SITE AND WHILE 500 GLOBAL HAS TAKEN REASONABLE STEPS TO ENSURE THAT THE INFORMATION CONTAINED HEREIN IS ACCURATE AND UP-TO-DATE, NO LIABILITY CAN BE ACCEPTED FOR ANY ERROR OR OMISSIONS.
UNDER NO CIRCUMSTANCES SHOULD ANY INFORMATION OR CONTENT ON THIS SITE OR AS PART OF DEMO DAY, BE CONSIDERED AS AN OFFER TO SELL OR SOLICITATION OF INTEREST TO PURCHASE ANY SECURITIES. FURTHER, NO CONTENT OR INFORMATION CONTAINED ON THIS SITE OR AS PART OF DEMO DAY IS OR IS INTENDED AS AN OFFER TO PROVIDE ANY INVESTMENT ADVISORY SERVICE OR FINANCIAL ADVICE BY 500 GLOBAL. UNDER NO CIRCUMSTANCES SHOULD ANYTHING HEREIN BE CONSTRUED AS FUND MARKETING MATERIALS BY PROSPECTIVE INVESTORS CONSIDERING AN INVESTMENT INTO ANY 500 GLOBAL INVESTMENT FUND. INCLUSION AS A PRESENTING COMPANY IN DEMO DAY DOES NOT NECESSARILY CONFIRM INVESTMENT BY A 500 GLOBAL FUND IN SUCH COMPANY.
DEMO DAY IS AN INVITATION-ONLY EVENT AND THE INTENDED AUDIENCE IS LIMITED TO "ACCREDITED INVESTORS" AS DEFINED IN REGULATION D UNDER THE SECURITIES ACT OF 1933, AS AMENDED, AND MEMBERS OF THE PRESS. ANY PROSPECTIVE INVESTOR SHOULD CONSULT WITH AND RELY ON THEIR OWN PERSONAL LEGAL COUNSEL, ACCOUNTANT OR OTHER ADVISORS AS TO THE LEGAL, TAX, AND ECONOMIC IMPLICATIONS OF ANY INVESTMENT OPPORTUNITY AND ITS SUITABILITY FOR SUCH INVESTOR AND 500 GLOBAL AND ITS AFFILIATES ACCEPT NO RESPONSIBILITY FOR ANY LOSS WHICH MAY ARISE FROM RELIANCE ON THE INFORMATION IN THE LIVE-STREAM.
500 GLOBAL HAS NOT TAKEN ANY ACTIONS TO QUALIFY THE DISTRIBUTION OF THE LIVE-STREAM EVENT UNDER THE SECURITIES LAWS OF ANY JURISDICTION WHERE ACTION FOR THAT PURPOSE IS REQUIRED. PERSONS OUTSIDE OF THE UNITED STATES WHO VIEW THE LIVE-STREAM EVENT MUST OBSERVE ANY APPLICABLE LAWS AND RESTRICTIONS RELATING TO VIEWING THIS EVENT AND ANY RELATED ACTIVITIES OUTSIDE OF THE UNITED STATES.